R. Kelly Updates: Lawyer Speaks on Herpes Accusations and Bail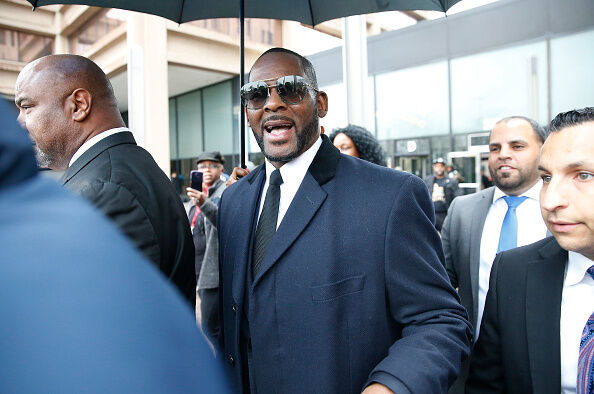 R. Kelly's lawyer has hit back at the federal government's claims that his client exposed women to venereal disease as part of his racketeering case.
Douglas C. Anton wrote in court papers that there was "zero evidence" to support the government's allegations that Kelly had infected a witness known as "Jane Doe," with herpes during sexual encounters.Anton said that although the feds assert that they have Kelly's medical records, he questioned the manner that they procured Kelly's records and wondered if the government could prove that the woman and Kelly had the same strain of the virus or who first contracted it.
Jane Doe No. 5 "has had her civil case pending for some months and she has not been able to prove a scintilla of her allegations and has offered no evidence to support her claims that Robert gave her herpes," Anton wrote to the judge.
SAME STRAND SO DOES THIS MEAN HE DOES HAVE THE STD?
As for bail Bossip reports:
In a letter to the judge July 30, lawyer Douglas C. Anton characterizes the five "Jane Doe" witnesses in Kelly's federal racketeering case as "disgruntled groupies" who only came forward because of "groupie remorse," and an overzealous Cook County, Il prosecutor, according to the letter, which was obtained by BOSSIP.
The lawyer says Kelly's legal team will show "how these groupies sought out Robert's attention, even fought each other for it, voluntarily contacted him, came to his shows, pined to be with him and how Robert would spend his time and even become friends with, and care about these groupies and fans who were dying to be with him," the letter states.
GROUPIE REMORSE , HUH!!!!